Sunflower Productions Psychic Events
Sunflower Productions Psychic Events was launched by Alison Cassidy and Dawn Exley in February 2016.
The meaning of 'Sunflower'."This flower is known to lift your mood, raise your energy levels and always make you smile. The Sunflower promotes happiness, joy and a sense of wellbeing."
---
Have you organised your own event that you would like Alison to attend?
Would prefer us to organise your event? Let us source the venue, catering, entertainment, and decoration etc.  All you need to do is turn up and enjoy!
All events require a booking form to be completed and a 50% deposit upon securing the date. Full Terms and Conditions provided.
For all EVENT ENQUIRIES please submit the below contact form providing full details about your event including Date, Time, Budget, Venue, no of guests, any special requirements etc.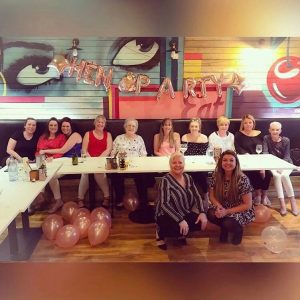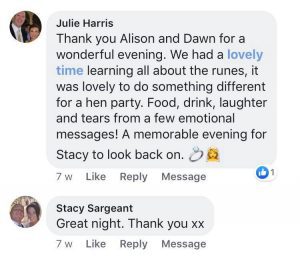 Upcoming Events:
Sunday 7th July 2019 – Psychic & Holistic Fair Bournemouth.
10am-5pm. FREE ENTRY, at the Bournemouth Westcliff Hotel, Durley Chine Road, Bournemouth, Dorset BH2 5JS.
Come along to our family friendly Psychic & Holistic Fair Bournemouth. We are delighted to be hosting our seventh fair this July. We have over 30 brilliant stall holders at our event: Psychic's, Mediums, Tarot and Angel Card Readers. Healers, Psychic Surgeon, Reflexology, Allergy Testing, Seated Acupressure Massage, Crystals, Reiki, Shiatsu, Reiki for Animals, Colour Therapy, Crystal Healing, Sports Massage, Natural Skincare Products, Holistic Gifts…
We are also looking forward to raising money through the raffle for Bournemouth Hospital Charity. All prizes have very kindly been donated by our lovely stall holders!
Looking forward to seeing you from 10am on Sunday 7th July 2019. It's FREE ENTRY to the public!

Sunday 19th July 2019 – Dine with Spirits
An Evening of the Egyptian Cartouche hosted by Alison Cassidy Psychic Medium
We are delighted to announce that our next 'Dine with Spirits' evening hosted by Alison Cassidy will be on Friday 19th July 2019, 7pm to 10pm, £25.00 per person at Street Eats & Cocktail restaurant, Bournemouth.
Alison will be hosting an interactive evening of 'The Egyptian Cartouche.' Each guest will receive a mini Cartouche reading (five card spread). You will also have the opportunity to ask Alison a spiritually related question and a question personal to you.
What is the Egyptian Cartouche:
The Cartouche cards are an ancient divination system using Egyptian mythology. The pack only has 25 cards and are illustrated with simple pictures. The cards are used for seeking guidance. People mistake Cartouche for Tarot, they are not! The cards relate to ancient Egyptian concepts and beliefs.
Street – Eats & Cocktails will also be serving their delicious serving platters. Drinks can be brought at an extra cost.

PRIVATE FUNCTIONS
Small & Large Events
CORPORATE FUNCTIONS
Small & Large Events
HALLOWEEN DINNER
Annual Event
DINE WITH SPIRITS
Spiritual Member's Club
PSYCHIC RETREAT
Coming Soon
Latest Events
Click below to book
Note: All stall holders need to be offered a stall by Alison or Dawn before making payment.
Testimonials
Find out what my clients think
Complete an enquiry form today