Spiritual Business Consultancy
Alison works with individuals, small companies and large companies in the UK and Internationally.
Spiritual Business Consultancy is a unique way to help start-up and established businesses take positive steps forward.
 Whether you are looking at improving staff morale, gaining a better insight into your team, need help in deciding what employees to hire and fire – consider taking this exciting new approach. It definitely works!"
Alison Cassidy
Business Testimonials
" Creditplus Motor Finance employing over 96 people was looking to use Spiritual Consultancy to help with, staff motivation, improving confidence of certain sales staff and to gain more understanding into individuals within the sales teams –  all for the benefit of improving motivation but also further enlightenment to understand more of the "Syke" or spiritual wellbeing of staff members selected to meet with Alison.
The day consisted of Alison spending short half an hour sessions with highlighted staff members, to see them operate within their current roles and to then give feedback on any spiritual guidance or inner self-feeling she picked up from each staff member. A lot was covered in the day and Alison didn't even stop for a bite to eat so thoroughly impressed with her work ethic let alone spiritual advice.
Out of the 11 different sales staff, Alison sat with I found her feedback to accurate, often confirming certain elements we may have felt but were not sure on, and on four occasions raising feedback we were not aware of that I would now describe as accurate. A very worthwhile day! Towards the end of the day Alison also picked up on a key member of staff not covered in the daily programme and advised me that this important staff member whilst in her notice period to leave did not want to fully leave and in fact there was still room to do something about this – I am glad to say that within a week later we managed to agree new terms and this key staff member remains happily with us. So a big thank you to Alison it is an interesting concept adding spiritual consultancy to other aspects of our business and would highly recommend you try this unique service."
Shaun Armstrong  Co-Founder, Creditplus –  14th February 2017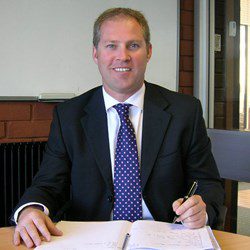 Spiritual Business Consultancy Testimonial
"Alison provides key guidance to assist in advising through many different situations and can deliver this through both personal and business sides of life. She advised me that a live contract I was in possession of was being brought to her attention and referenced to page 5 of this particular contract. After checking several contracts at home, I made reference to the correct contract and the warning given in this contract regarding owning a secondary business with more than a 5% shareholding. Two months later this contract page and clause was brought up in a meeting by certain individuals who administer high-level business administration alongside me, and I was prepped and ready for this conversation to arise and the implications behind the contract obligations and clauses. Thanks to Alison this is something that I could address and be prepared for ahead of time and plan around the end result. Valuable guidance and awareness are always given by Alison to the highest of detail to keep you on your forward path and to keep you focused on your goals.
Adam – Business Owner London – October 2018
Call 07837 454561 or book online